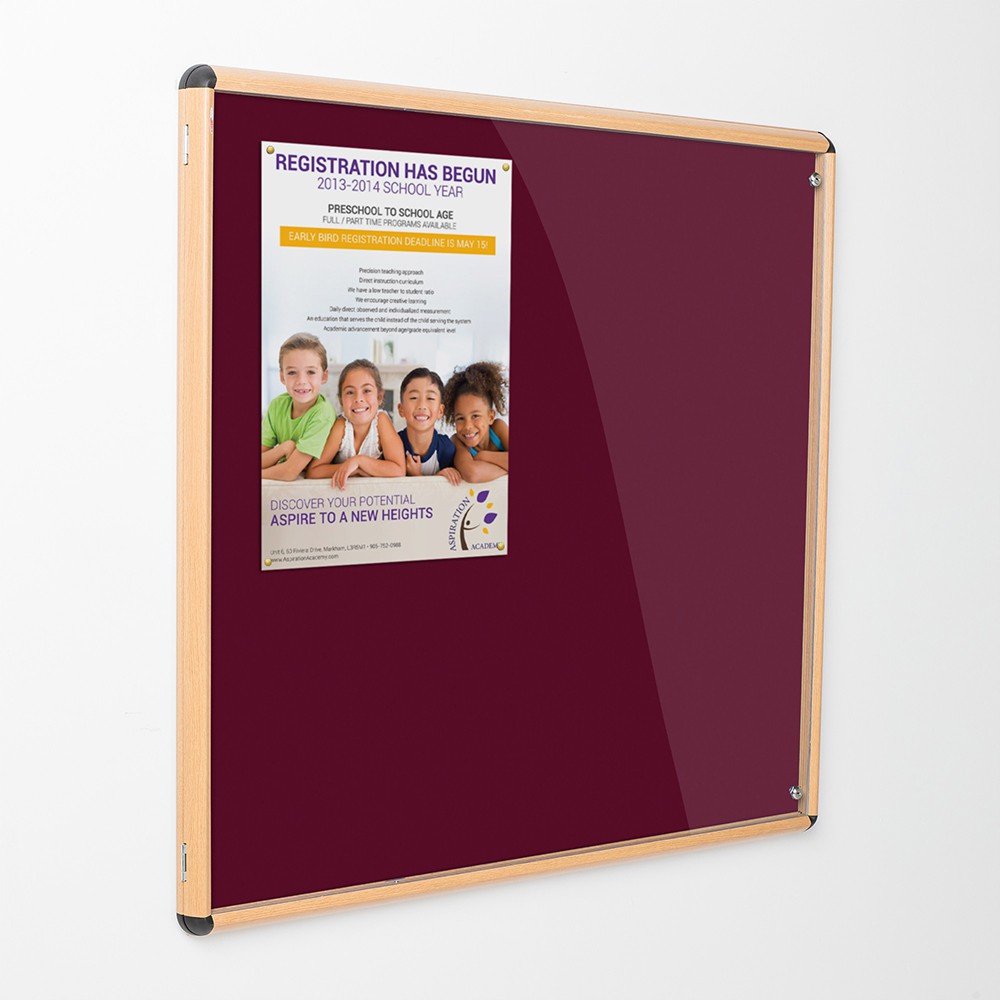 Available, delivery time: 10-15 working days

A unique, but traditional look, light oak wood effect aluminium frame, selected with a choice of 18 loop nylon fabric options, to complete this stylish Shield board.
The Shield tamperproof noticeboard has a heavy duty construction designed to prevent casual interference with the information on display.

These units feature heavy duty hinges, 3mm thick lockable PET covers, full length glazing bars and two locks with matching keys. Available across 5 popular sizes including 2 larger double door units.

Single door versions can be mounted portrait or landscape, with hinge to side, base or top but does not include support stays.

Loop nylon surface accepts hook fasteners as well as pins.

Made in the UK.
| | | | | |
| --- | --- | --- | --- | --- |
| | Height (mm) | Width (mm) | Depth (mm) | Weight (kgs) |
| STP9060/LO | 900 | 600 | 42 | 6 |
| STP9090/LO | 900 | 900 | 42 | 8.5 |
| STP1290/LO | 1200 | 900 | 42 | 10 |
| STP1212/LO | 1200 | 1200 | 42 | 13 |
| STP1812/LO | 1200 | 1800 | 42 | 17 |
| STP2412/LO | 1200 | 2400 | 42 | 23 |