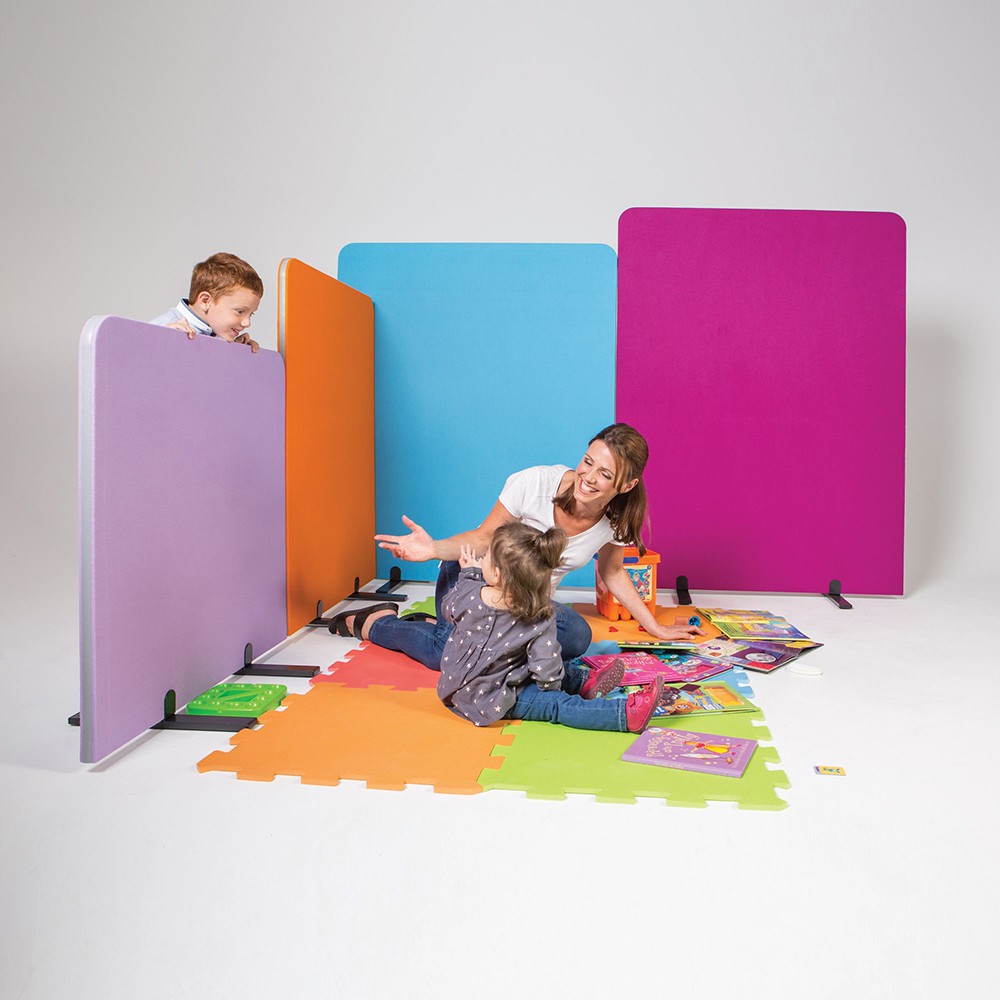 ---
We have a range of junior partition screens that can be used for dividing play areas and displaying children's artwork on a freestanding display. Our children's partition screens can be used on desks and floors to separate areas and provide a practical working environment for students and children of all ages.
Curve Floor Screens
Our curve floor screens are 32mm thick and have a pinnable surface for displaying information in a school or educational facility. These dividing screens have rounded upper corners and an edge trim for added safety in classrooms.
We have freestanding junior partition screens that are ideal for primary and junior environments thanks to their stabilising feet. The two feet supplied with these junior screens are designed to prevent twisting.
Desktop Children's Partition Screens
We have a range of desktop screens that can be used to divide desks and workspaces to ensure maximum productivity with minimal distractions! These junior partition screens can be attached to the end of work desks using clamps and/or brackets for secure holding. These division screens are made with woven/loop nylon and are available for use with pins.
Browse our range of junior partition screens for displaying and dividing play areas and workspaces, finding the perfect one for your classroom and educational space.