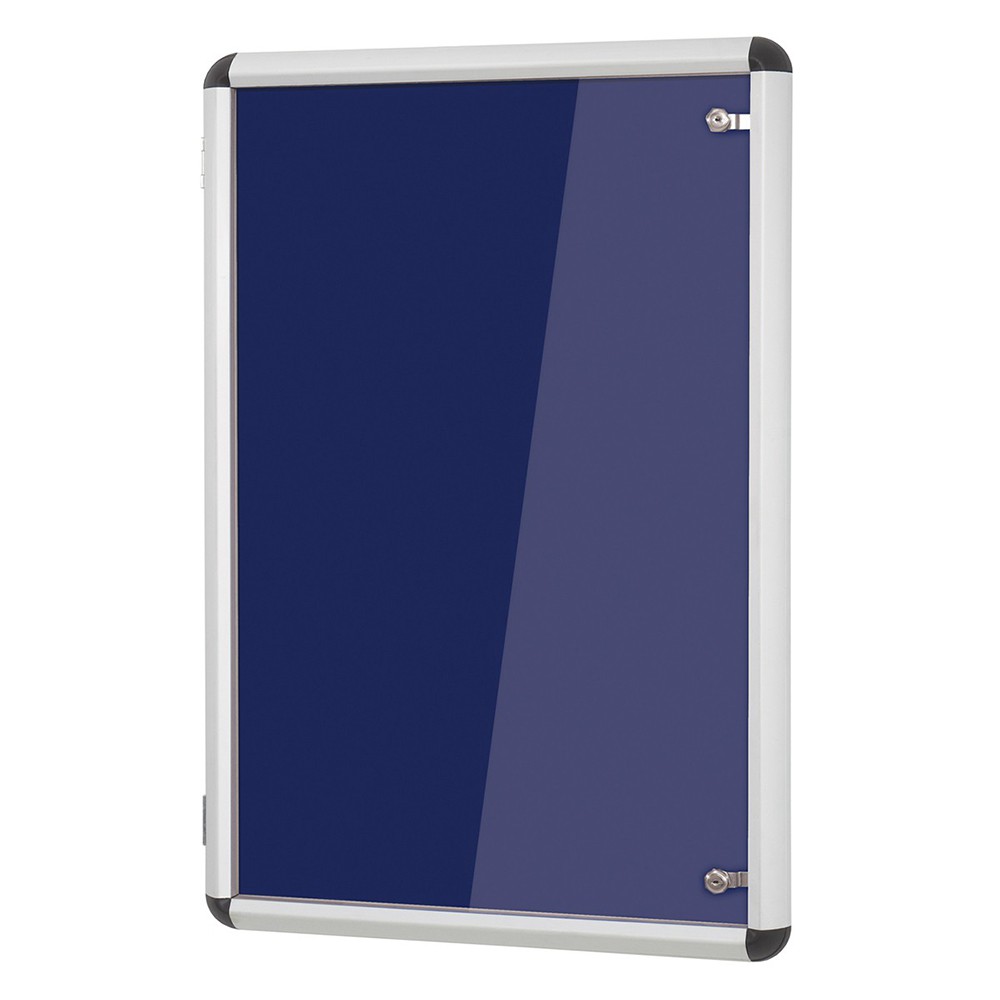 Available, delivery time: 2 - 3 weeks

Contemporary styling, heavy duty construction and optional coloured framing creates an eye-catching lockable noticeboard.
Available in range of six popular sizes and a wide variety of colours.
Loop nylon surface accepts pins, and is suitable for use with hook fasteners.
Single door versions can be mounted portrait or landscape, with hinge to side, base or top but does not include support stays.

For a more traditional look, please also view our Shield Wood Effect range.

Made in the UK.
| | | | | |
| --- | --- | --- | --- | --- |
| | Height(mm) | Width(mm) | Depth (mm) | Weight (kgs) |
| STP9060 | 900 | 600 | 42 | 6 |
| STP9090 | 900 | 900 | 42 | 8.5 |
| STP1290 | 1200 | 900 | 42 | 10 |
| STP1212 | 1200 | 1200 | 42 | 13 |
| STP1812 | 1200 | 1800 | 42 | 17 |
| STP2412 | 1200 | 2400 | 42 | 23 |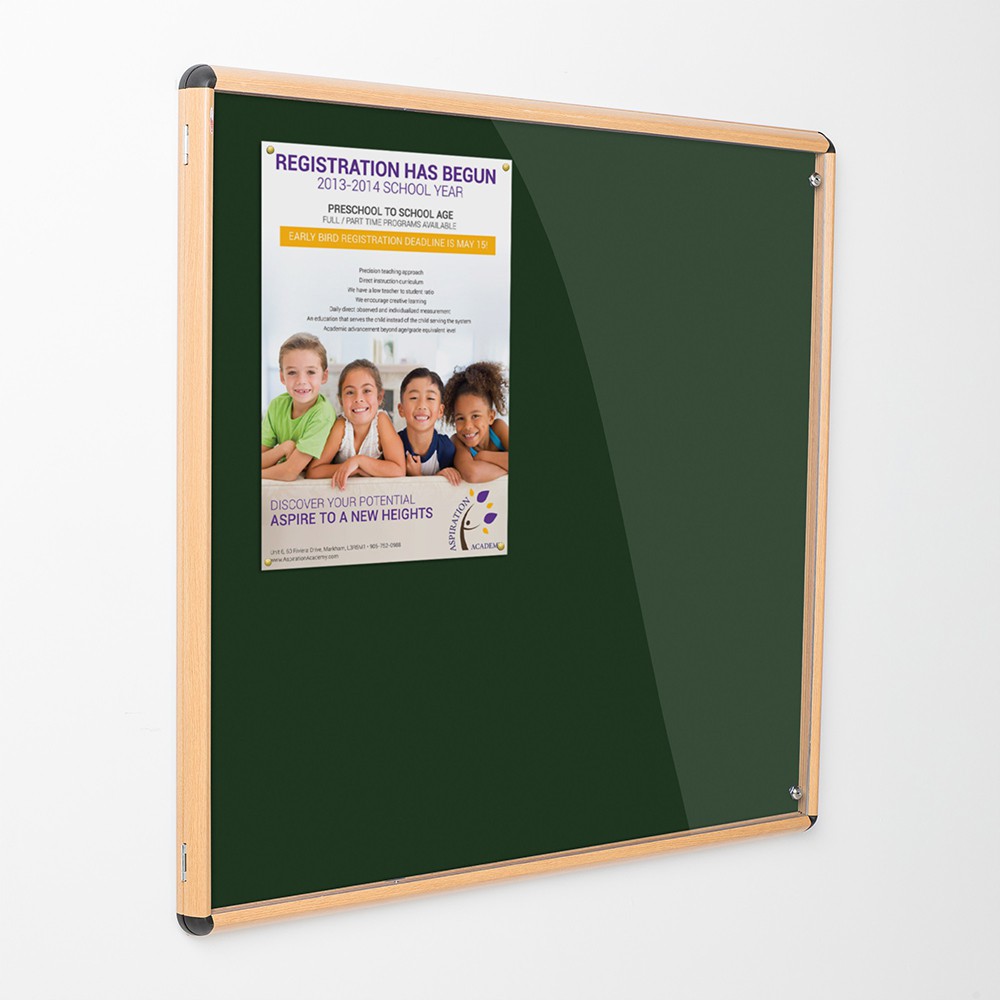 Shield Design Wood Effect Tamperproof Noticeboards
Select Size:
1200 x 900mm (HxW)
| Select Fill/Fabric Colour:
Bottle Green (BG)
A unique, but traditional look, light oak wood effect aluminium frame, selected with a choice of 18 loop nylon fabric options, to complete this stylish Shield board. The Shield tamperproof noticeboard has a heavy duty construction designed to prevent casual interference with the information on display. These units feature heavy duty hinges, 3mm thick lockable PET covers, full length glazing bars and two locks with matching keys. Available across 5 popular sizes including 2 larger double door units. Single door versions can be mounted portrait or landscape, with hinge to side, base or top but does not include support stays. Loop nylon surface accepts hook fasteners as well as pins. Made in the UK. Height (mm) Width (mm) Depth (mm) Weight (kgs) STP9060/LO 900 600 42 6 STP9090/LO 900 900 42 8.5 STP1290/LO 1200 900 42 10 STP1212/LO 1200 1200 42 13 STP1812/LO 1200 1800 42 17 STP2412/LO 1200 2400 42 23